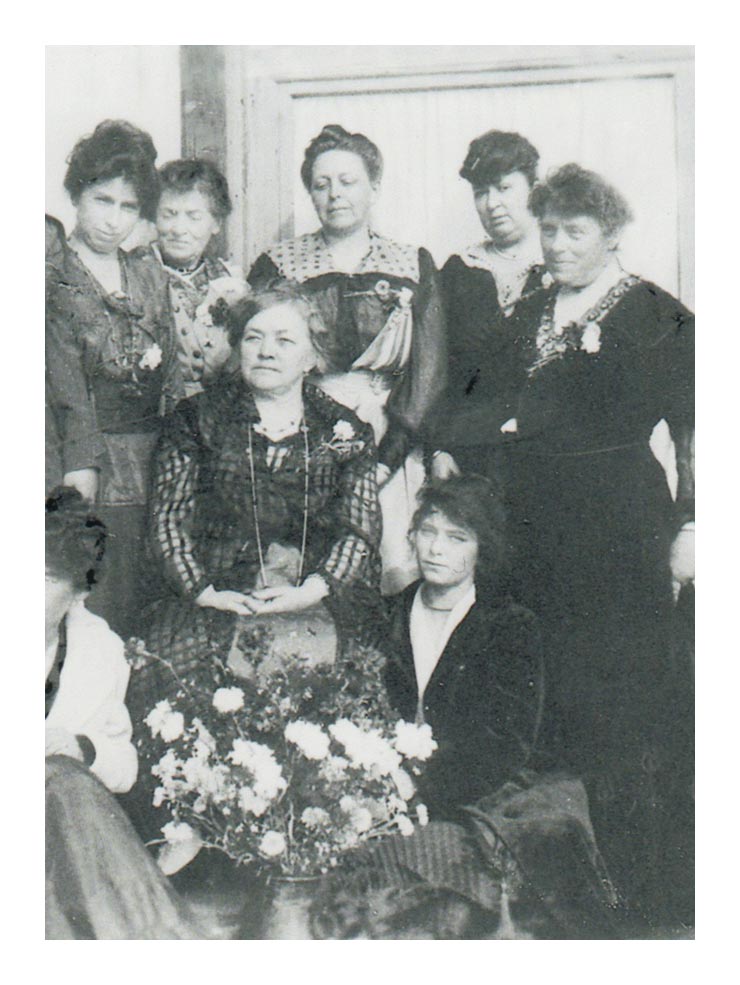 Pioneers in Manhattan Beach
Founding Members
Jessie Bell Smith
Mrs. William Smith
Mrs. W.H.Bett
Mrs. J.C. Wilson
Mrs. R.E. Raymer
Mrs. K.H. Bennett
Mrs. James Russell
Mrs. H.A. Bourne
Mrs. FJ. C. Stockwell
Mrs. Annie Barton
Mrs. F.W. Young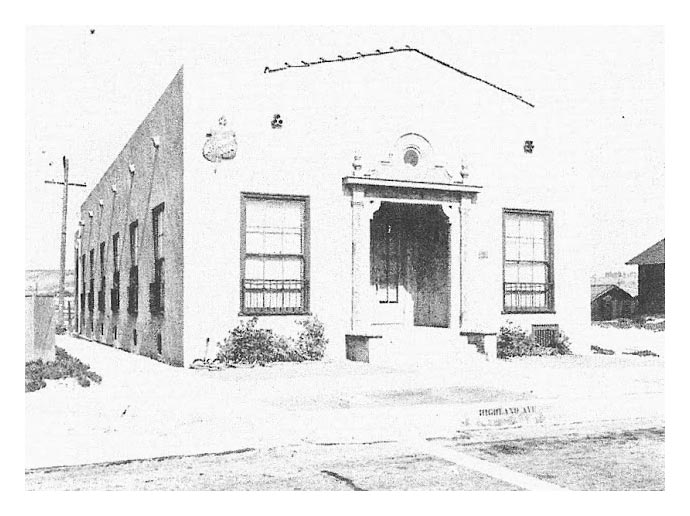 By the end of 1912, Manhattan Beach was officially incorporated and growing. The Neptunian Woman's Club, now comprised of twenty ladies, decided they needed a club house of their own.  In October of 1917, the Neptunian Woman's Club purchased a lot at 10th Street and Highland Avenue for slightly more than $500.  This prime piece of Manhattan Beach real estate is still owned by Neptunian Woman's Club today.
With the advent of World War I, construction of the clubhouse was delayed until 1924. The contract to build the new clubhouse was $5,500 but the NWC had only $1,300 in their building fund. The ladies were forced to take out a loan to pay for the balance of construction and increase membership dues to 50 cents to pay off the loan. In 1956, the clubhouse was remodeled to add a second hall to the south.
Philanthropy of NWC
OUR MISSION
The Neptunian Woman's Club of Manhattan Beach (NWC), founded in 1909, is the oldest civic organization in the South Bay. It has a deep seated tradition of cultivating the passion of like-minded women to support and serve the changing needs of our local communities, and to build a better place to live. We are a Nonprofit Public Benefit 501(c)(3) Corporation dedicated to volunteerism and the raising of funds in support of charitable, educational, cultural and civic services.
One of the many benefits of being a Neptunian Woman's Club member is that there are diverse opportunities to volunteer allowing you to support charities when you have the time and availability. The NWC makes it easy to give back and below are just a few examples from the past year…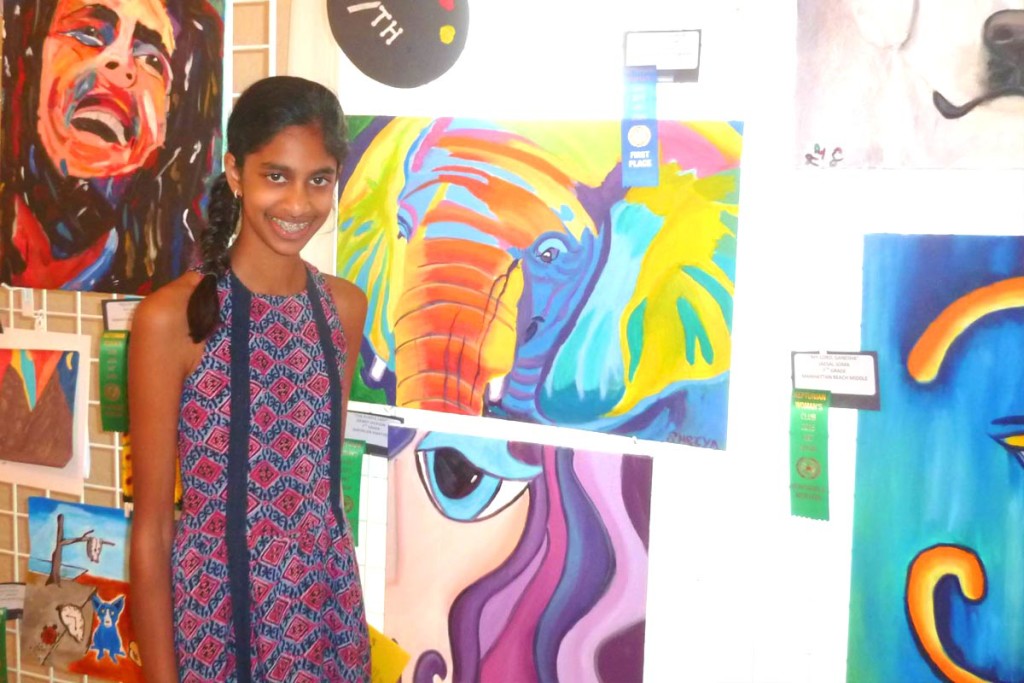 Are you passionate about art?
For the last thirty-seven years associates have gathered to create an memorable event that encourages students, kindergarten through 12th grade, to explore art by entering the Neptunian Woman's Club Annual Art Show.
Can you sew, knit or crochet?
Throughout the year associates are busy creating caps for babies in the hospital, turbans for chemotherapy patients, scarves for women in shelters who have suffered domestic violence and hats for their children, or quilts, fleece blankets and pillowcases for children in hospitals.
Is supporting education your philanthropic calling?
Each spring, a year full of efforts to raise money for the Neptunian Woman's Club Scholarship Fund comes to life when students in need, from El Camino College and Mira Costa High School, compete for scholarships to pursue their education. Recipients receive their awards in April for the upcoming school year.
Do you enjoy volunteering at events?
In July 2015, members welcomed Special Olympic guests from Hungary and Nepal to California by assisting athletes get set up at the hotel and later serving them at a dinner hosted by the Manhattan Beach Fire Department.
Do you want to volunteer within the community?
Each fall, associates can be found selling tickets and pouring wine in the Wine Garden at the Manhattan Beach Hometown Fair. A donation is presented to the Neptunian Woman's Scholarship Fund in return for our assistance.
Are you looking for ways to give back during the holidays?
Each December associates help create beautifully wrapped presents during the Annual Holiday Wrap at the Manhattan Village Mall. Proceeds go to the Neptunian Woman's Club Scholarship Fund.
Adopt-A-Family through Cheer for Children by creating Christmas for needy families who otherwise would do without.
Are you feeling overwhelmed but still want to do something?
Every month at our business luncheon, the Neptunian Woman's Club collects in-kind donations to help an organization.  This has included food to help low income families, toiletries to help the homeless, supplies for the LAX USO, and stuffed animals to comfort children, who are experiencing difficult times, by providing something to hug at night.
Since 2014, the Neptunian Woman's Club of Manhattan Beach has donated annually over $125,000 in-kind and financial donations and spent countless hours volunteering and supporting the organizations below.
Save