The Neptunian Woman's Club is a 100% volunteer run organization. Each year, we are very fortunate to have extraordinary women lead us, organizing educational luncheons and philanthropic events, always looking for new ways to give back to our community.
We are pleased to introduce you to this year's Board of Directors:
Meet Our
Executive Board
President: Jane Franklin
VPs of Asset Management: Elaine Trotter & Sandy Savalano
VP of Fundraising: Jan Fleming
VP of Membership: Terri Premeaux
VP of Philanthropy: Lorri Kampfner
Director of Communications: Jill Brunkhardt
Treasurer: Trish Anderson
Financial Secretary: Sandy Savalano
Recording Secretary: Ida Schrag
Hospitality: Susan Howard & Sharon Soo
Director of Rentals: Tricia Courtney
Parliamentarian: Blair Harless
Meet Our
Managers
Auditor: Margaret Alvarez
Corresponding Secretary: Margaret Alvarez
Social Media: Linda LeRoy
Fashion Show: Jo-Ann Conlin
Marketing: Michelle Johnsen & Nancy Argent
Newsletter & Directory: Mary Chieffe
Programs: Carol Shafer
Purchasing: Jo-Ann Conlin
Reservations: Betty Herring
Santa Float: Suzanne Karger
Website Editor: Kierston Allen
We Asked Our Ladies
"What Does Being A Neptunian Mean To You?"
Jane Franklin
President
"Joining the Neptunian Women's club has been a great experience for me. I have made friends, had fun, and volunteered for many worthy causes that benefit the local community. I love to see this great group of women pull together every month helping others in our community. Many of the volunteer activities are actually great fun; buying stuffed animals for homeless children, adopting a family at Christmas, buying back to school items (now that my kids are grown) and the Chili Cook Off benefiting Burn Victims. All of these activities are fun and I feel good about the difference these small actions make for our community."

Terri Premeaux
Vice President of Membership
"After retiring from a 32 year career in corporate America I was searching for a way to give back to my community. I was invited by a friend to attend a luncheon. I enjoyed the luncheon but more importantly I respected the rich history and their support for educational scholarships. The thought of helping a child further his or her higher educational goals sold me on The Neptunian Woman's philanthropic organization. I since have met amazing woman from all walks of life and age groups. They are now some of my best friends. Giving back to a community that has been so good to me and my family warms my heart. My children, Kelsi and Lexi are the light of my life and I will continue to mentor them by teaching them to become philanthropic minded and active in their communities."

Trish Anderson
Treasurer
"I thought it would be a lot of fun to join the Neptunian Women's Club so I could meet these terrific women in our community and have lunch with them every month.   I had been a Financial Consultant before retiring and traveled extensively, so I had not had good opportunities to meet many women in our community.  I also wanted to be able to give back to the community, especially in education, and found that NWC through the scholarship program and our other Philanthropy that need was met."
Jill Brunkhardt
Director of Communications
"I grew up in the South Bay, I love the people and laid back lifestyle. I work in the community, and it's important to me to make the world a better place for my children, Dylan and Bailee. Being a part of the Neptunian Woman's Club is a special part of that – it feels like a sorority to me! All lovely ladies, that are smart, loving and giving."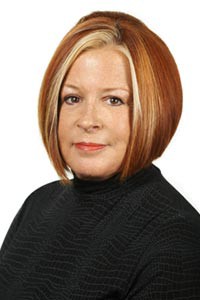 Susan Howard
Co-Hospitality
"After moving to the South Bay from Northern California, I feel fortunate to have found the Neptunian Woman's Club. It has been a great way to meet people and give back to a community I now call home. I find all the NWC ladies to be amazing and feel so grateful to be a part of this wonderful group that gives back to various communities, supporting numerous charities and raising funds for high school students."
Sharon Soo
Co-Hospitality
"When I moved to the South Bay from HK three years ago, everything was so alien to me. I had no friends, no social support system and no idea where to start. My neighbor, a Neptunian, felt it would be a good idea for me to come with her to one of the meetings, "just to see", she said. I am by nature introverted so it was all a bit intimidating at first. But the warmth, support and encouragement you receive from the women at the club just draws you in. I feel very fortunate to have met so many terrific women mentors through the philanthropic work we do, and am grateful for the friends I've made through the club. Here's to many more years as a Neptunian!"

Tricia Courtney
Club House Rentals
"I joined the Neptunian Woman's Club to be a part of something lasting and special in our community.  I wanted to get more involved since my kids are grown and I have more time now.  Being Rentals Chair means I get to share our wonderful club with people celebrating milestones in their lives.  At the same time, we are raising money for the club and creating a place where people from our community can come together and meet. I get to be part of this amazing legacy and spend time with some amazing women."

Linda Merlo
Co-Past President
"When I moved to Manhattan Beach six years ago, my friend Grace invited me to a Neptunian monthly luncheon. With over 20 years of volunteering for Non-profits, I was very impressed with the clubs rich history and the diverse group of women who share my philanthropic passion.  I am honored to serve as Past President and look forward to working with the leadership and the associates this year. "
Margaret Alvarez
Auditor & Corresponding Secretary
"What an honor to serve as co-President this year with Suzanne during such an exciting time of fundraising and building renovation. This year's Board includes a terrific group of women who are intent on making a difference in our Club and community.  My goals in joining the Neptunian Woman's Club were to become more connected within the community and meet new people – mission accomplished and more!"
Mary Chieffe
Newsletter & Directory
"Neptunian Woman's Club is the first organization I joined when relocating from Ohio to the South Bay two years ago. It's been a great way to discover local history, learn about area organizations that provide assistance to people in need, and get involved with an energetic group of women who work to better our community. Becoming active with the NWC Hiking Group has given me the opportunity to visit a variety of California landscapes with friends, and attending the diverse fundraising events has been an eye opening way to serve worthwhile causes. I'm especially looking forward to the coming year with all the exciting changes for our club, it's members and the surrounding communities."
Kierston Allen
Website Editor
"I have been a member of the South Bay community for the last seven years, and was lucky enough to work just steps from the Neptunian Woman's Club during most of the time. It is so inspiring to see a group of women, from all walks of life, come together to give back to the community so selflessly.  It is such a joy to work along side them, and continue to contribute to the legacy that the founding women have built for us."
Betty Herring
Reservations
"For over 40 yrs. Manhattan Beach has been my home. During this time I have supported and continue to participate in community service and philanthropic organizations such as Sandpipers, Community Emergency Response Team, Neighborhood Watch, Leadership Manhattan Beach now our Neptunian Woman's Club. Each is really just wonderful people dedicated to our great little city and it's residents.
I joined NWC in 2008 because of it's long history as a leading contributor to what Manhattan Beach stands for— the place we love. The friendships I have made, the fun I have had and the involvements in our community are priceless. I don't know one of our club associates who is not totally dedicated to the organization and it's goals. There is something for everyone in how their interests and talents shine through to help our community. I love being part of NWC."